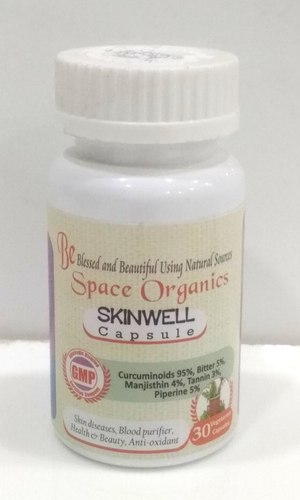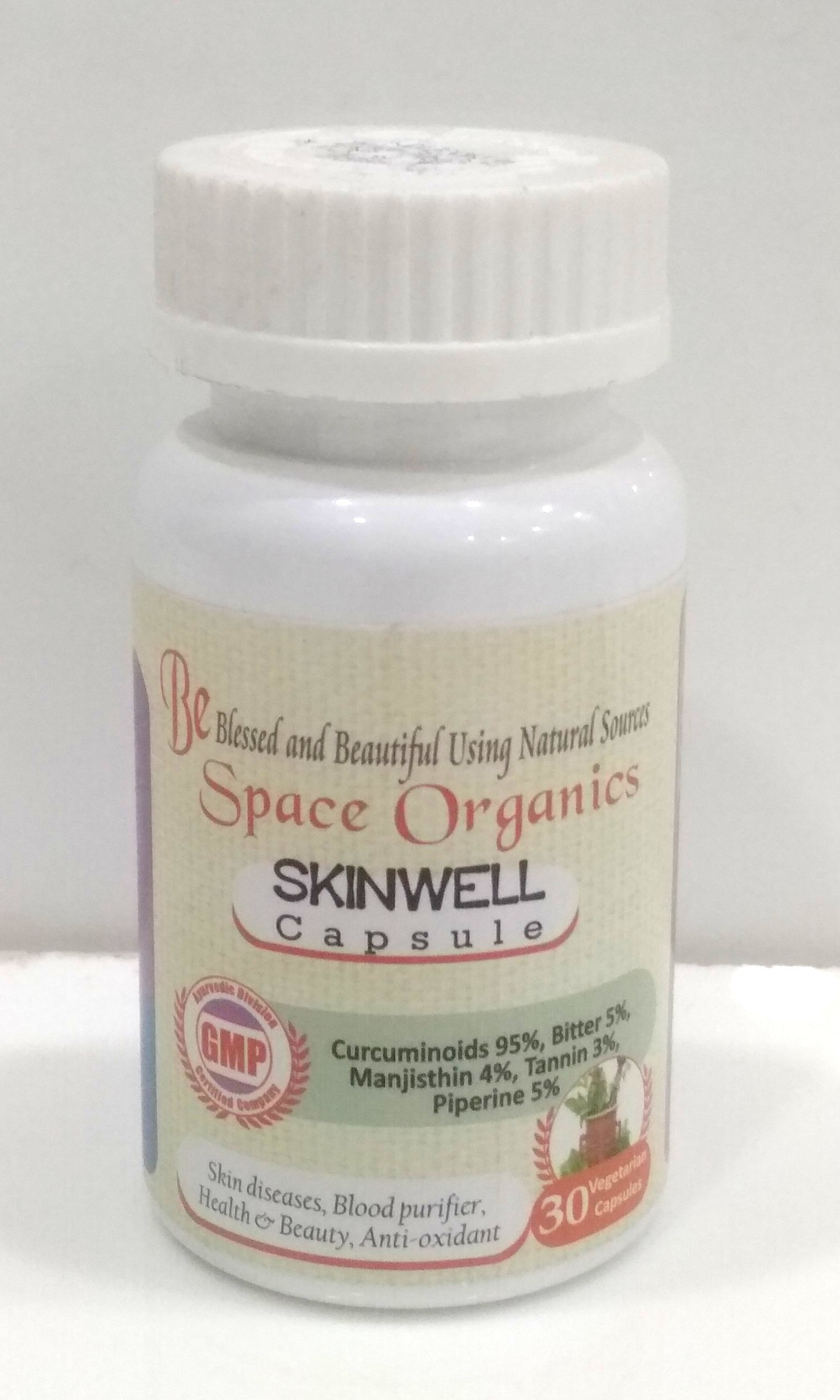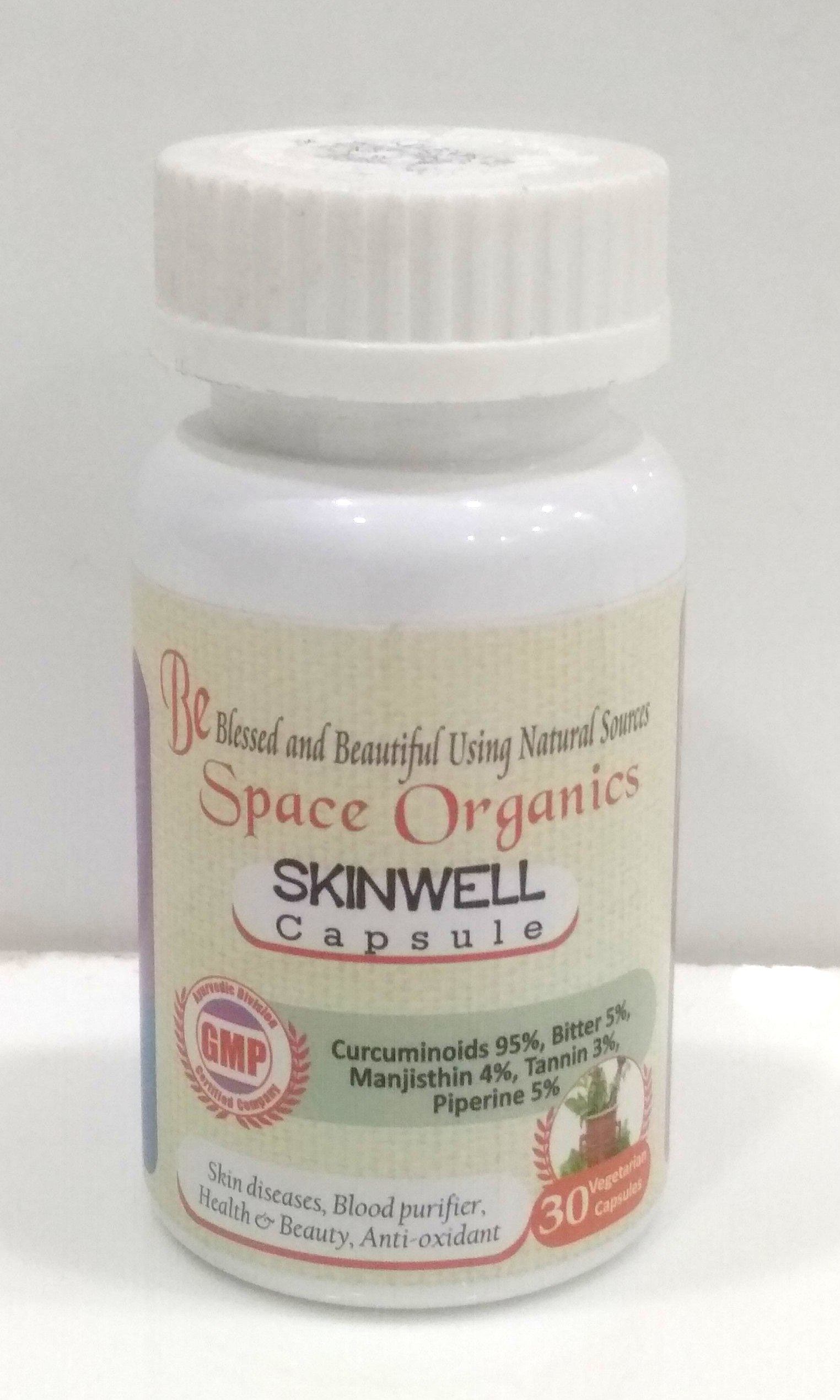 Product Description
SKINWELL
Weight : 60 Capsules
Description :
Turmuric:- turmeric can workwonders on condition-riddled skin. It can also help reduce redness fromblemishes and calm skin conditions like eczema androsacea. Turmeric is excellent for acne because it is a naturalantiseptic and helps to keep bacteria from spreading.
Neem:- Neem also has anti-inflammatory propertythat reduces acne. The neem oil is believed torelieve skindryness, skin itchiness and redness. It alsoprevents pimples and skin blemishes.
Manjistha:- Helps in reducing uneven pigmentation andimproving complexion, Helps in deep detoxification and blood purificationwithout any side effect, Assists in liver and kidney function, Helps inneutralizing free radicals.
Moringa:- Moringa also contains protein, which meansit is helpful in protecting skin cellsfrom damage. It also contains hydrating and detoxifying elements, which alsoboost the skin and hair.
Aloevera:- Aloe is ideal for sunburned or irritated skin. "The aloe vera featurescooling properties that can be soothing for skinthat has been exposed tothe sun for a long period of time," Mudaro says. "In general, aloecan be used to reduce skinirritationand inflammations such as acne and eczema."
Tulsi:- Tulsi is great for the skin whenused externally and when consumed. Tulsi can be used to treat acneand scars,skin infections, lighten dark spots, and improve skin.
Black Pepper:-The antioxidants in black pepper fight freeradicals that cause signs of aging and harm your skin in more than one way.Black pepper fights the signs of premature aging – including wrinkles, finelines, and even dark spots.
It helps with skinrelated diseases. It purifies the blood and makes the skin glow. It makes theskin healthy and beautiful. It also works as an anti-oxidant which helps inskin rejuvenation
Other Products in 'Single Herb Capsul' category