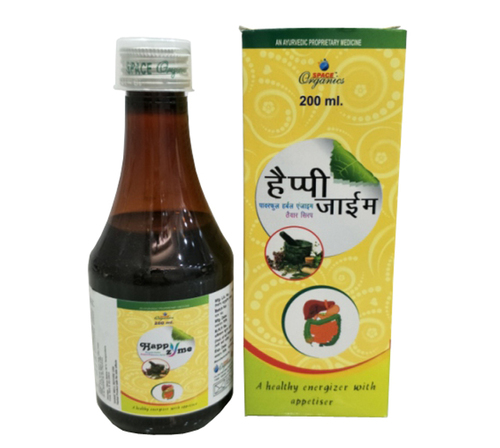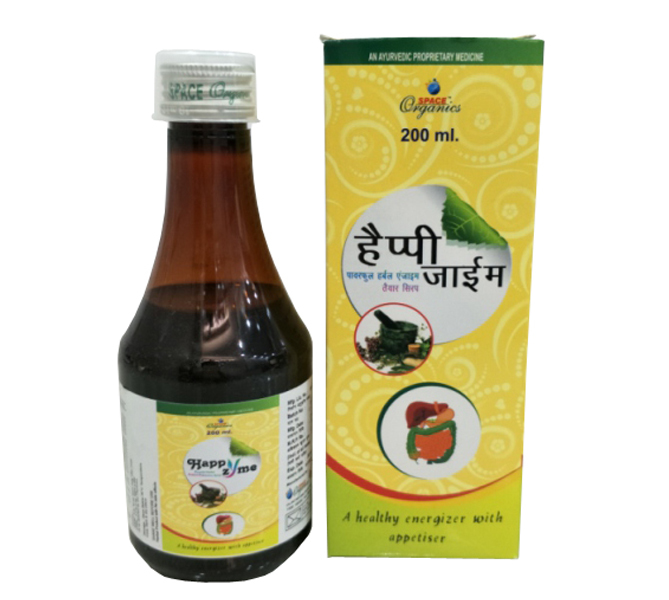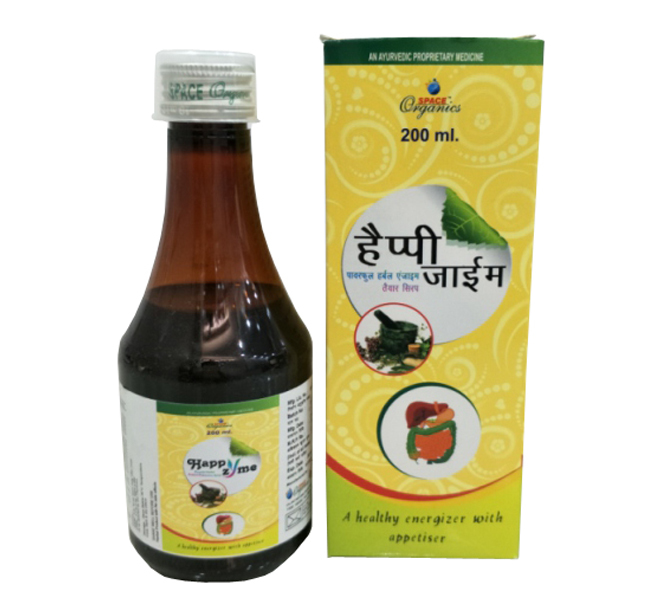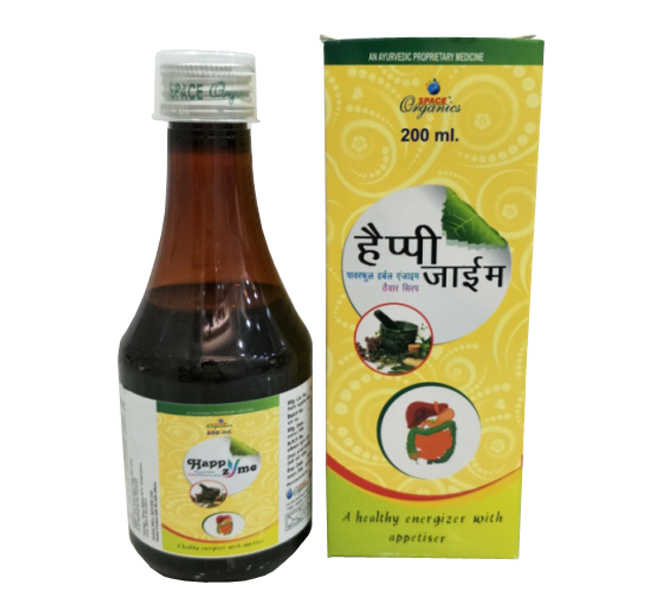 Product Description
HAPPY ZYME SYRUP
Weight: 200 ML
Description :
In thisfast moving culture every third person is suffering from Indigestion, which isthe root cause of all disease. Indigestion or Upset Stomach is a condition which describes abdominal discomfort. It is not a disease but a group ofsymptoms that includes: Lack of Appetite, Abdominal Gas, Constipation,Heart Burn etc. HAPPY ZYME SYRUP makes happy stomach. Its a combination of 19different herbs. These herbs are combined in an adequate quantity.
HappyZyme can be regularly used
By old age people because with the age, secretion of enzymes to digest food reduces.

By foodies. As we know our younger generations eats so many unhealthy food which in result harms their stomach badly. Regular use of HAPPY ZYME creates a protection layer and helps them in proper digestion.

By Person wants to reduce their weight and look smart.
Enter Buying Requirement Details