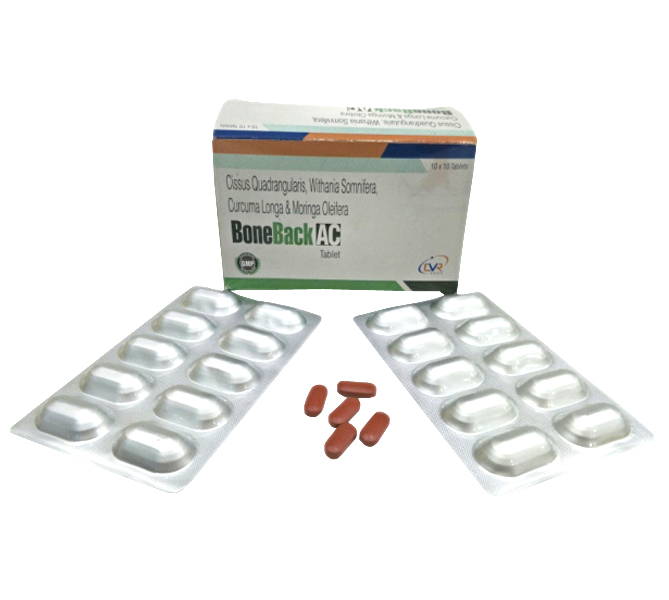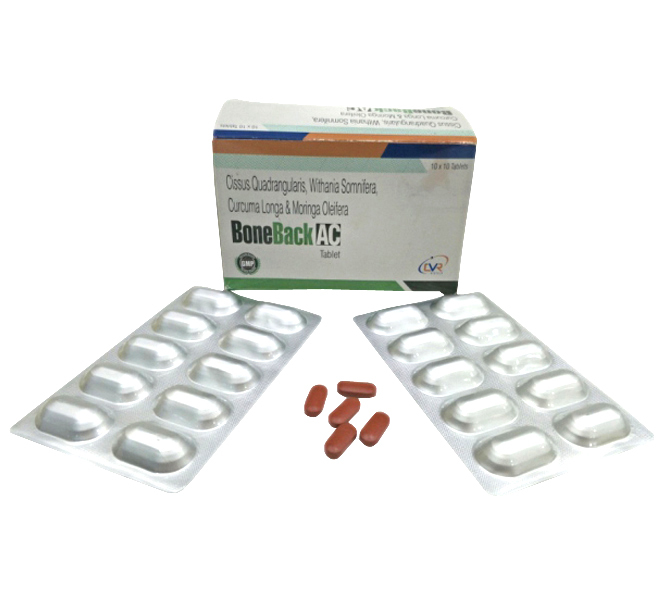 Product Description
BONBACK AC TABLET
Weight : 750 mg
Description :
Â
Â
BonebackAC Tablet
Â
Cissus quadrangularis-Cissusquadrangularis is said to speed up the healing of fractures, alleviatepain, and reduce inflammation. It is also used in bodybuilding supplements asan alternative to steroids.
Â
Withania Somnifera-Â Ashwagandha has been found to increasethe expression of the specific genes that help in increasing the number ofosteoblasts or cells that synthesize bones and the genes that mineralize thebones.Â
Â
Moringa oleifera- Moringa oleifera isrich in various antioxidants, including quercetin and chlorogenic acid. Moringaleaf powder can increase blood antioxidant levels.
Curcumin -It has powerful anti-inflammatory effects and has very strong antioxidantproperties, which can help many different health conditions
Enter Buying Requirement Details
Other Products in 'Facture Healing Preparations' category