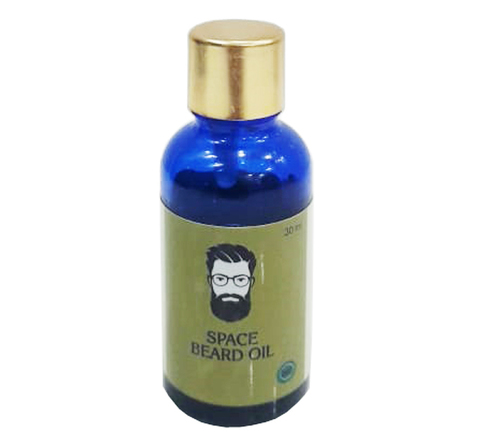 Price And Quantity
120 INR/Piece

1500 Bottle
Product Description
Space Beard Oil
Beard oil is one ofthe most important products for any man who wants to flaunt a bearded look.
In fact, they aregood enough to promote beard growth further by supplying all the necessary
nutrients.
A beard oil for menthat has the properties and benefits of Almond and Coconut is best known to
promote growthbesides making it more manageable and amazing. Hence, apart from just being a
groomingrequirement, it is also one of the most important beard growth products.
Benefits of Beard Oil|
For long, people havebeen neglecting the usage of proper grooming products for the beard. But
now, with beardgrooming products becoming more and more popular, the benefits that the oil
can reap cannot beignored. Some of the most widely-accepted benefits of this beard oil with
Almond and Coconutinclude:-
Promotes beardgrowth: Some of the peoplemight find a little struggle over growing the
envious stubble orbearded face. This happens when the hair does not grow to its full potential,
of course for multiplereasons. This beard oil is formulated with ingredients that are known to
benefit the growth offacial hair by supplying all the necessary nutrients.
Makes the beardmanageable: If you have alreadygrown a long enough beard, you might
notice that managingit is a little difficult. Beard hairs are mostly coarse and curly and each time
you wash it, itbecomes dry and frizzy. Routine application of the natural beard oil makes it
easily manageable.
Removes dryness: Long beard means they dry off soon after youwash them while washing your
face. Beard oilremoves the dryness away.
Treatsbeardruff: Just like our scalp,the skin of the chin under the beard becomes prone to
dryness. A men beardoil adds the necessary nutrients to the skin beneath to prevent it from
drying and there by,reducing beardruff.
Usage: Apply the oil twice a day. Once in the morningand once in the evening.
Other Products in 'Personal Care' category